Leading Views: Structure Formally, but Work Informally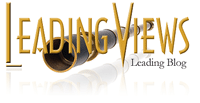 In
The Right Fight
, authors Saj-nicole Joni and Damon Beyer explain that in order for a leader to receive reliable information they need to go outside the constructs of the formal organization:
Great leaders learn how to work out tensions and conflicts through the informal networks that make the formal organization hum. They acknowledge their need for access to unfiltered information and recognize the creative potential in opportunities for unfettered thinking. They leverage their personal and expertise-based relationships in the informal organization to gather information, to gauge employee morale and mood, to allow things to bubble up from the best and the brightest, to test hunches, and to champion ideas.
Beyond that, they set up systems that encourage everyone to participate in the informal knowledge sharing, creating an open culture radically unlike the "mushroom" environment of far too many companies—where the lower an employee is on the org chart, the more likely he is to be kept in the dark.
Posted by Michael McKinney at 06:33 PM
Permalink | Comments (0) | This post is about Leading Views