Is Business Just About Making Money?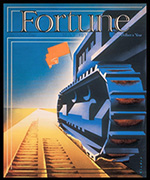 We've all heard, "The business of business is making money. If you don't make money, you won't stay in business for long. If you don't have it you can't give it."
The question for business is: "Can you ever care about anything other than profits?"
How to be profitable and socially responsible is not always self-evident. Daylian Cain, a professor at Yale School of Management who specializes in conflict of interest issues says that "acting on your values in the workplace can be more complex than it seems."
Alina Dizik interviewed Cain for the
WSJ
article,
Teaching the Golden Rules
. Mr. Cain teaches a course called, "Business Ethics Meets Behavioral Economics" at Yale. He says, "Mixing behavioral economics with these kinds of corporate responsibility issues is an emerging trend. We don't want to merely say lying is wrong; we are not trying to change people's values from evil to good. Behavioral economics is such a great tool because it shows how people make bad decisions and separate their actions from their values. [Once they see this] we can show students all the ways they will fail even by their own standards."

Realities of the marketplace often clash with social responsibility. It costs money to do more than look after the bottom line—to do the right thing for employees, the local community and society at large.
As consumers, we demand lower prices. We don't want to pay any more than we have to. If we can buy a product for half the price of a similar product, we usually do. But what if that behavior drives the socially responsible business out of the marketplace?
Just because we can squeeze out another dollar, should we? By acting in our own "best interest" are we bankrupting socially responsible efforts? Are we willing to pay the price for social responsibility?
Social responsibility is a two-way street. Quite often we look to business (and government) to solve our most pressing issues, but the issues we face are bigger than that. If we merely point a finger at business without taking a look at our own responsibilities as consumers, the social and environmental reform we seek will be impossible.
Professor Ray Fisman of Columbia Business School remarked, "There is no shortage of inspiring examples of companies who have made money and done good for the world, but I wouldn't want to frame it as a generalized principle. There are also companies that have made enormous sums of money by not doing good.
I think suggesting that good citizenship is always a win-win can be dangerously misleading.
"
Most businesses and consumers want to do the right thing. But our commitment is really put to the test when it costs us something. Principles consistently applied over time are the ones we really care about. Cain said "A lot of students have mixed feelings about the purpose of business. [They wonder if it's] really only to make a profit. One of my jobs is to provide a safe space for sharing those views. One of the challenges is not merely to educate about these problems but to try to change behavior." Social responsibility, he says, "is about doing good because it's the right thing."
Social responsibility is more complex than just pointing a finger and saying, "Clean it up." Although we don't like it anymore, we have what we wanted.
The question is: are we willing to pay the price—in terms of money, time, attitudes, habits and beliefs—to get the kind of world we now seek?
* * *


Like us on
Instagram
and
Facebook
for additional leadership and personal development ideas.
Posted by Michael McKinney at 12:36 AM
Permalink | Comments (0) | This post is about Ethics , General Business