Leading Views: Assume the Guests Point of View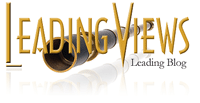 Imagineer John Hench shares in his book
Designing Disney
, Walt Disney's approach to people:
"To design most effectively for our guests, we learned that we had to observe them up close, waiting in lines with them, going on rides with them, eating with them. Walt insisted on this by saying, 'You guys get down there at least twice a month. For God's sake, don't eat off the lot. Stay there…lunch with the guests…talk to them.' This was new to us; as filmmakers, we were used to sitting in our sweatboxes at the studio, passing judgment on our work without knowing how the public might actually respond to it. Going out into the park taught us how guests were being treated and how they responded to sensory information, what worked and what didn't, what their needs were and how we could meet them in entertaining ways. We paid attention to guests' patterns of movement and the ways in which they expressed their emotions. We got an idea of what was going on in their minds. Disney Imagineers prefer such an experiential process of gathering information from our guests to focus groups or surveys. When designers see guests in their natural states of behavior, they gain a better understanding of the space and time guests need in a story environment.
Walt had the idea that guests could feel perfection."
As Frank Gehry writes in the forward, "when you've got a love for people, you want them to have experiences that make them think differently when they leave."
That's management by wandering around.
Posted by Michael McKinney at 09:43 AM
Permalink | Comments (0) | This post is about Leading Views