Exploring the Five Key Roles Used by Effective Leaders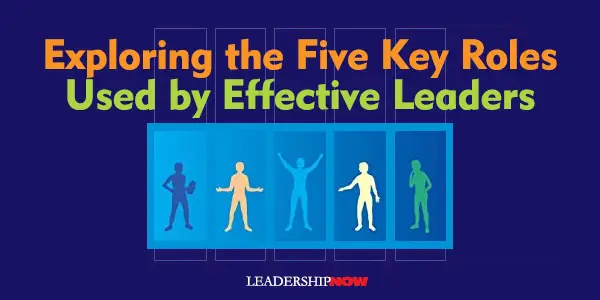 I
N
Making Sense of Leadership
, authors Esther Cameron and Mike Green asked if leadership is making something happen that would not have otherwise happened, what is it that leaders must pay attention to? They came up with five naturally occurring areas of concern:
• Discomfort: What's not working? Where is the organization hurting?
• Buy-In: How is it possible to harness the human resources and talent around the organization, and inspire, motivate and engage people?
• Connectivity: How do we ensure that the organization knows enough about itself and its purpose and competencies and is well connected enough to be able to self-organize and change in a healthy responsive way when it needs to?
• Projects: What needs to be done to manage key projects and ensure that all the necessary resources are acquired and that the project is delivered right and on time?
• Design: What are the structural and process designs for the future?
These areas of focus were then paired with five shifting roles used by leaders to deal with each of these areas of concern. Leaders must draw their cues from the environment in which they lead. These roles are:
• Edgy Catalyser: Focuses on discomfort, asks difficult questions, spots dysfunction and resistance, creates tension for change.
• Visionary Motivator: Focuses on buy-in, articulates compelling picture of the future, motivates and inspires people.
• Measured Connector: focuses on connectivity, reinforces what's important and establishes a few simple rules, connects people and agendas.
• Tenacious Implementer: focuses on projects, doggedly pursues the plan, holds people to account, leads by driving a project through to completion.
• Thoughtful Architect: focuses on design, is principle architect and designer of the strategies, crafts seemingly disparate ideas into a way forward, scans the environment, sees what's happening in the environment and creates an organizing framework.
The authors discuss each of the five roles in detail and show in what context they can be used. They offer a valuable self-assessment and demonstrate ways to expand your role repertoire. Knowing which role or roles you tend to gravitate to is important in a number of ways. Understanding your own tendencies helps you to know which areas you can build on and what you can expect to achieve. It also helps you to know which roles you could develop to make yourself more flexible, but more importantly, it helps you to know the kinds of leaders you should surround yourself with to accomplish your organizational goals.
Leaders don't all have to be highly dominate people; they don't all have to be interpersonal wizards. It's not essential for all leaders to be electrifying speakers and leading-edge thinkers. Neither is it essential for every single leader to be superbly organized…but it does help to be at least some of these things. And leaders have to learn to develop the right mix of role to match their personality, the organizational situation and the people around them.
* * *


Like us on
Instagram
and
Facebook
for additional leadership and personal development ideas.
* * *


Posted by Michael McKinney at 11:36 PM
Permalink | Comments (0) | This post is about Leadership Development