Nothing Can Grow Forever

Nothing can grow forever, let alone at an exponential rate. Yet every fifty years or so, since the eighteenth century, the developed countries of the world economy have experienced a "go-go decade," a decade during which growth was everything and everything was supposed to be growing forever. The first of these was around 1710, with the
South Sea Bubble
and John Law's Louisiana schemes. The next was in the 1770's and 1780s. There was a "go-go decade" around 1830, and another one around 1870. The one around 1910 was aborted—at least in Europe—by World War I; in the United States in continued until
1929
. And then we had the 1960s and 1970s.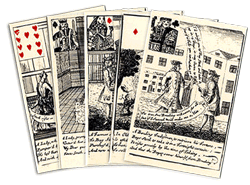 Every one of these "go-go periods was followed by a massive hangover, during which everybody believed that growth had stopped for good. It never did, and there is no reason to believe that it has stopped now.
But in every such period, growth shifts to new foundations. It then becomes important for business to think through where the growth areas are for its specific strengths, and to shift its resources out of the areas in which results can no longer be achieved into those areas where the new opportunities can be found.
In every such period, obsolescence speeds up. And in turbulent times, an organized sloughing off of the past combined with a systematic concentration of resources are the first requirements of any growth policy.
In every such period it is important for a business, but also for a non-business public service institution, to decide just how much it has to grow so as no to become marginal in its market. For if one's market grows, one must grow with it—to be marginal means to become extinct.
Adapted from
Managing In Turbulent Times
(1980) by Peter Drucker.
Posted by Michael McKinney at 09:05 AM
Permalink | Comments (0) | This post is about Leadership Nuggets