What Do You Mean "Urgent Patience"?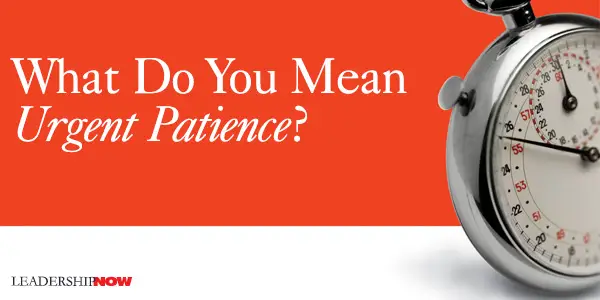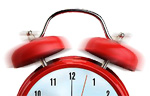 A
N ARTICLE in the September 2008
Portfolio
magazine under the title
Speed Kills
, reports that "when Carlos Ghosn took over as CEO of Renault, he instituted a tough turnaround plan to save the company. Since then, seven workers have attempted suicide, and five have succeeded – one leaving a note that mentioned Ghosn by name." As they admit, it may be a statistical anomaly, but it leads me to a caution that John Kotter describes in his book,
A Sense of Urgency
. It's termed
Urgent Patience
. He explains:
Behaving urgently does not mean constantly running around. Screaming "Faster-faster," creating too much stress for others, and then becoming frustrated when no one else completes every goal tomorrow. That is false urgency. People who understand the basics—a faster-moving world, the need for more urgency—fall into the false-urgency trap far too often.

Because true urgency has this strong element of now, it can be easy to forget the time frame into which large changes and achievements fit. Behaving urgently to help create great twenty-first-century organizations demands patience, too, because great accomplishments—not just the activity associated with false urgency—can require years. The right attitude might be called "urgent patience." That might sound like a self-contradictory term. It's not. It means acting each day with a sense of urgency but having a realistic view of time. It means recognizing that five years may be needed to attain important and ambitious goals, and yet coming to work each day committed to finding every opportunity to make progress toward those goals. "Urgent patience" captures in two words a feeling and set of actions that are never seen with a false sense of urgency.
* * *


Like us on
Instagram
and
Facebook
for additional leadership and personal development ideas.
* * *


Posted by Michael McKinney at 08:38 AM
Permalink | Comments (0) | This post is about Change , Management