If It's Important, Pay Attention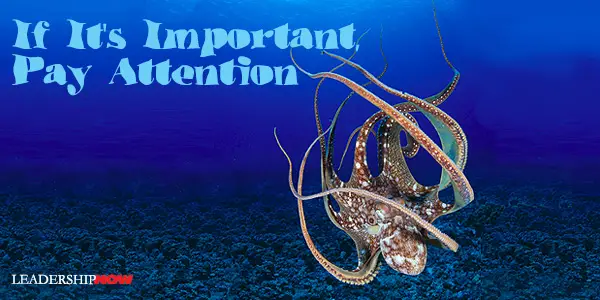 A
study from UCLA
reports that multi-tasking affects the brain's learning systems, and as a result,
we do not learn as well when we are distracted
. "Multi-tasking adversely affects how you learn," said Russell Poldrack, UCLA associate professor of psychology and co-author of the study. "Even if you learn while multitasking, that learning is less flexible and more specialized, so you cannot retrieve the information as easily. Our study shows that to the degree you can learn while multi-tasking, you will use different brain systems.
"The best thing you can do to improve your memory is to pay attention to the things you want to remember," Poldrack added. "Our data support that. When distractions force you to pay less attention to what you are doing, you don't learn as well as if you had paid full attention."
Tasks that require more attention, such as learning calculus or reading Shakespeare, will be particularly adversely affected by multi-tasking. "Our results suggest that learning facts and concepts will be worse if you learn them while you're distracted," Poldrack said.
The researchers noted that they are not saying never to multi-task, just don't multi-task while you are trying to learn something new that you hope to remember.
Listening to music can energize people and increase alertness. Listening to music while performing certain tasks, such as exercising, can be helpful. But tasks that distract you while you try to learn something new are likely to adversely affect your learning, Poldrack said.
This isn't startling information but it is nice to have it reaffirmed. We live in a world where we often find ourselves having to multi-task, but we should be aware of this. We just aren't going to be as effective. Poldrack suggested that a silent environment is not necessarily essential. Music, for instance, can help in learning because it can make the individual happier. But in general, distraction should be avoided.
* * *


Like us on
Instagram
and
Facebook
for additional leadership and personal development ideas.
Posted by Michael McKinney at 01:24 AM
Permalink | Comments (0) | This post is about Learning