Innovation From the Inside Out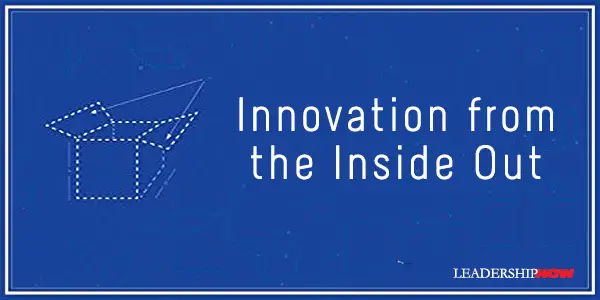 DOUGLAS RUSHKOFF'S book, Get Back in the Box is worth going back to take a look at. He sees our current creative dearth as the beginning of a new innovative age. The tough part is proving to ourselves that genuine creativity is a result not of out-of-the-box thinking, but of true expertise. Experience counts. The chief barrier tends to have less to do with any external obstacle or competition than with our own reluctance to engage in our own enterprises. In other words, we need to get back to what got us fired-up in the first place. Understand what we are doing from the inside out.
Innovation and meaning come from what we are passionate about. It's intrinsic. We need to take on a playful approach. Yet play is hard work. So instead we try to cover up and distract ourselves and our employees from the issues and delay the inevitable. Consider this observation from the book:
"Employers are busy installing foosball tables, hiring chefs, and building gyms for their increasingly disgruntled employees, but these are just ways of trying to make a bad situation more tolerable. A foosball table is not the sign of a fun place to work; it's a glaring symbol indicating that work is not fun and employees need a break. Why would they rather be playing foosball than doing whatever it is they have been hired to do."
Some food for thought.
* * *


Like us on
Instagram
and
Facebook
for additional leadership and personal development ideas.
* * *

Posted by Michael McKinney at 09:07 AM
Permalink | Comments (0) | This post is about Creativity & Innovation