Predictive Analytics: Making Data Valuable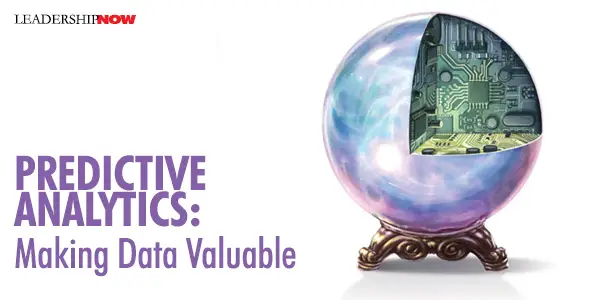 T
HOMAS DAVENPORT says that we live in a predictive society. Black Swans notwithstanding, most human behavior is quite regular and predictable.
It perhaps goes without saying that organizations secure a competitive stronghold by predicting the future destiny and value of individual assets. Prediction though, is easier said than done. It involves a complex mix of data, all weighed in varying degrees. However, predictions need not be "accurate" to score big value, says Eric Siegel in
Predictive Analytics
. For example:
One of the most straightforward commercial applications of predictive technology is deciding whom to target when a company sends direct mail. If the learning process identifies a carefully defined group of customers who are predicted to be, say, three time more likely than average to respond positively to the mail, the company profits big time by preemptively removing nonresponders from the mailing list. And those nonresponders in turn benefit, contending with less junk mail.
Data, while often considered eminently boring, "embodies a priceless collection of experience from which to learn." It's a way to leverage what you know—where you've been.
This mind-numbing work can be done—and is done—almost automatically by computer. With computers we are able to discover new patterns and develop new knowledge by processing huge amounts of data—almost automatically. "Machine learning," as it is called, "develops predictive capabilities with a form of number-crunching, a trial-and-error learning process that builds upon statistics and computer science." Interestingly, Siegel writes, "the machine actually leans more about your next likely action by studying
others
than by studying
you
."
Prediction empowers the organization with an entirely new form of competitive armament. "Predictive Analytics is the process by which an organization learns from the experience it has collectively gained across its team members and computer systems. In fact,
an organization that doesn't leverage its data in this way is like a person with a photographic memory who never bothers to think
."
"Predictions drive how organizations treat and serve an individual, across the operations that define a functional society." How can we use this emerging science to use data-driven predictions to improve the effectiveness of business and the quality of our lives?
* * *


Like us on
Instagram
and
Facebook
for additional leadership and personal development ideas.
* * *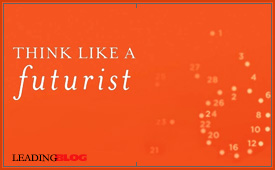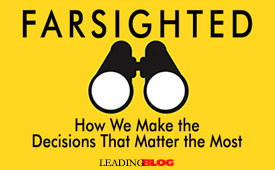 Posted by Michael McKinney at 11:53 PM
Permalink | Comments (0) | This post is about Leading Forum