5 Leadership Lessons: Business Wisdom from Bob Seelert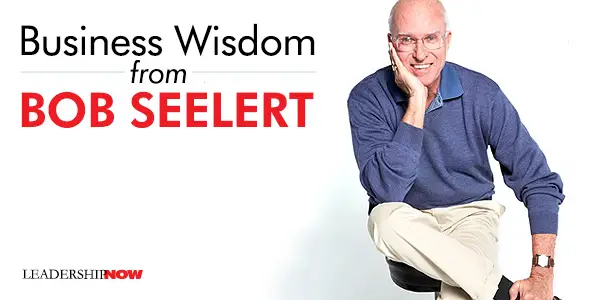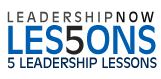 H
OW do you gain business wisdom—the understanding to "do the right thing, at the right time, for the right reasons"? It is most easily gained by learning vicariously from other people's experience like from the lessons found in
Start with the Answer
. Bob Seelert, currently (2019) the non-executive Chairman of the global advertising agency
Saatchi & Saatchi
, has written a compendium of wisdom gained from over 40 years of wide-ranging experience in the business world.
Seelert says that the most fundamental lesson is that you need to start with the answer in mind and work your way back to the solution. "You have to know where you are going, have the courage to take the first step to get there, and constantly hone the means by which you will reach your destination. Today, too many companies are solution-obsessed and don't spend enough time up front figuring out the destination, the true answer, and the outcome they are aiming for. You can waste a lot of time and money implementing solutions if you don't know where you are going."

He has organized his lessons into eight categories representing aspects of personal development in business life: preparation, building and managing a career, business strategy, business operations, finance and economics, leadership, culture and communication, and personal spirit and style. From the very practical advice of "Your Clothes are Talking about You" (when in doubt, dress up) to the more subjective perspective of "Evaluating High Performers," (consider the size of the footprint) anyone in any context will benefit from the 95 down-to-earth experiences and lessons offered here.
Seelert encapsulates each instructive story with a lesson:

  BOB'S WISDOM: Leadership is intangible. The first step is earning the trust of people you work with. Everything else follows from that.

  BOB'S WISDOM: Taking the best of the past, and linking it to the present and desired future is the most dynamic way to build a business.

  BOB'S WISDOM: Once you've identified the company's best resources, blowing up the old and beginning anew can be the fastest way to put a troublesome past behind you.

  BOB'S WISDOM: Closing a plant is a sad day, so treat people adversely affected as fairly as possible. Your larger obligation though, is to make the company a great place for the employees who are staying on.

  BOB'S WISDOM: When a message is important, never be afraid to repeat yourself. People rarely get it the first time around.
* * *


Like us on
Instagram
and
Facebook
for additional leadership and personal development ideas.
* * *

Posted by Michael McKinney at 01:15 AM
Permalink | Comments (0) | This post is about Five Lessons