A Navigation System for Women in the Workplace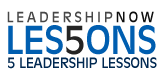 Dondi Scumaci has written a book –
Designed For Success
– to help women navigate their careers. She says, "I am passionate about helping people release their potential so they can have real impact, leverage their God-given talents and maximize opportunities in life and in business."
Many of the principles presented here, of course, apply to both men and women. But she has tailored it to address the unique obstacles women face in the workplace including how to overcome the natural aversion to negotiation, how to send the right message with your wardrobe, overcoming female stereotypes
and the importance of fostering a network of mentorship relationships with other female professionals.
Women bring a unique set of traits to the workplace that are not as valued as they should be. Their strength lies in developing and applying them to whatever they are involved in and not trying to emulate male traits. In the book she offers
Ten Commandments for Women in the Workplace
. Here are some takeaways on developing your leadership capabilities:

You have to
be
something before you can
get
something. Maybe we don't actually say it, but there are times when we hold back the best of who we are because "that's not our job"? Admit it. Haven't you ever thought, "That's not my problem," or "I don't get paid enough to put up with this!"? OK, I'll go first. I have. When it comes to personal leadership, we can't wait for the position to demonstrate it. We can't wait for the promotion to make the difference, because the difference is what makes the promotion.

Knowing how you fit – how your work fits – into the bigger picture, is really important. When you understand the flow of work and the broader objectives of the organization, you work in context.

Check for alignment between what you are doing and what matters most to your organization. The more aligned you are with the goals and priorities of the organization, the more valuable and relevant you become.

Instead of trying to increase compliance with your processes, view them from your customer's perspective and find ways to make them more user friendly. You become more valuable to the organization when you search for and deliver
solutions
. At this level you are not waiting for an assignment. You are actively engaged in the process of continuous improvement.

The most valuable, vital employees are rivers, not reservoirs of information. They do not collect and store knowledge. They allow knowledge to flow through them by coaching and mentoring others, They give information away.
Posted by Michael McKinney at 01:05 PM
Permalink | Comments (0) | This post is about Five Lessons , Personal Development