BROWSE BY:
Author

OTHER SUBJECTS:
Becoming a Leader
Biography
Business
Family Life
Harvard Business
School Press
Personal
Development
Reference


SIGN-UP:
Keep Me Informed




ABOUT THE AUTHOR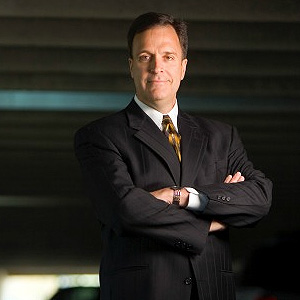 Mark Sanborn, CSP, CPAE, is president of Sanborn & Associates, Inc., an idea studio dedicated to developing leaders in business and in life. Mark is an international bestselling author and noted authority on leadership, team building, customer service and change.

Mark graduated cum laude from Ohio State University. In 1978-79 Mark served as the National President of the FFA, a youth organization of 500,000 members. In addition to his work as a business educator and author, Mark continues to be an active leadership practitioner. Presently he is the president of the National Speakers Association, the association of experts who speak professionally.

Sanborn has shared his expertise with audiences in every state and ten countries. Recently he was the moderator of Living Leadership, a 62 city simulcast featuring some of the top leadership experts of the day including Ken Blanchard, Stephen Covey and John Maxwell.

Mark holds the Certified Speaking Professional designation from the National Speakers Association and is a member of the Speaker Hall of Fame. He is also a member of the exclusive Speakers Roundtable, made up of 20 of the top speakers in America.

Sanborn is the author of seven books, including Teamwork: Making Teamwork Work, Sanborn on Success and Upgrade: Proven Strategies for Dramatically Increasing Personal and Professional Success. Markís book The Fred Factor: Every Person's Guide for Making the Ordinary Extraordinary is an international best seller with 200,000 copies sold in China. He has created and appeared in 20 videos and numerous audio training programs. His video series, Teambuilding: How to Motivate and Manage People made it to the #2 spot for bestselling educational video series in the U.S.

Markís list of over 10,000 clients includes Costco, Enterprise Rent-A-Car, Harley-Davidson, Hewlett Packard, Mortonís of Chicago, New York Life, ServiceMaster, and Washington Mutual. He resides in the greater Denver, Colorado area with his wife Darla and sons Hunter and Jackson.



RESOURCES AVAILABLE BY MARK SANBORN

The Encore Effect: How to Achieve Remarkable Performance in Anything You Do
Mark Sanborn

Retail Price: $15.95
LS Price: $10.85
You Save: $5.10 (32%)
Availability: PREORDER
Format: Hardcover, 112pp.
ISBN: 9780385519052
Publisher: Currency
Pub. Date: September 16, 2008


The Fred Factor: Every Person's Guide to Making the Ordinary Extraordinary!
Mark Sanborn

Retail Price: $15.95
LS Price: $10.85
You Save: $5.10 (32%)
Availability: Usually ships within 24 hours
Format: Hardcover, 128pp.
ISBN: 9780385513517
Publisher: Currency
Pub. Date: April 2004

Meditations for the Road Warrior
Mark Sanborn
Retail Price: $14.99
LS Price: $11.99
You Save: $3.00 (20%)
Availability: Usually ships within 24 hours.
Format: Hardcover, 128pp.
ISBN: 0801011728
Publisher: Baker Books
Pub. Date: October 1998


Upgrade! Proven Strategies for Dramatically Increasing Personal and Professional Success
Mark Sanborn

Retail Price: $15.95
LS Price: $13.55
You Save: $2.40 (15%)
Availability: Usually ships within 24 hours.
Format: Paperback, 207pp.
ISBN: 0971092605
Publisher: Sanborn & Associates Publishing
Pub. Date: August 2001


You Don't Need a Title To Be a Leader : How Anyone, Anywhere, Can Make a Positive Difference
Mark Sanborn

Retail Price: $14.95
LS Price: $10.17
You Save: $4.48 (32%)
Availability: Usually ships within 24 hours.
Format: Hardcover, 112pp.
ISBN: 0385517475
Publisher: Currency
Pub. Date: September 19, 2006