Leaders Talk Leadership
: Top Executives Speak Their Minds
Edited by Meredith D. Ashby and Stephen A. Miles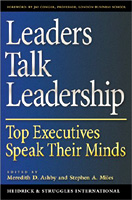 Format:
Hardcover, 176pp.
ISBN:
9780195152838
Publisher:
Oxford University Press
Pub. Date:
September 2002
Average Customer Review:

For Bulk Orders Call: 626-441-2024

Description and Reviews
From
The Publisher:
How do leaders lead in times of crisis or instability? What gives companies competitive advantage? How do companies identify, attract, develop, and retain the best and brightest? These are some of the questions that Heidrick & Struggles' Business Analysts Meredith D. Ashby and Stephen A. Miles sought to answer as they conducted interviews with hundreds of CEOs, senior managers, corporate leaders, financiers, academics, and management and leadership experts.
A who's who of the global economy, Leaders Talk Leadership is the result of their unprecedented efforts. This compendium of leadership perspectives, the first-ever to be in first-person, profiles the strategies of the men and women who have proven their credentials as leaders time and again.
In these pages, such business luminaries as A.G. Lafley of Procter & Gamble, Steven Kerr of Goldman Sachs, Michael Dell of Dell Computer, Ken Chenault of American Express, Steve Reinemund of PepsiCo, Ken Lewis of Bank of America, Fred Smith of FedEx, Hank McKinnell of Pfizer, David S. Pottruck of Charles Schwab, and Heinrich von Pierer of Siemens discuss how companies can best transform themselves and keep their edge in an ever-shifting marketplace.
As these corporate leaders make clear, the world's most respected, value-driven companies derive an ever-increasing part of their valuations from the collective power of their intangible assets: brands, partners, intellectual property, and people. An overarching theme that emerges again and again is that the greatest single asset of any organization is its human capital, the people with a vested interest in the business, to whom the business must in turn show a similar commitment in order to remain competitive.
In boom times or busts, in calm or calamity, creative leadership is the foundation of all great companies. Tapping into the collective wisdom of an unparalleled group of highly accomplished leaders, and distilling this wisdom into succinct essays, Leaders Talk Leadership should be required reading for managers at every level.

About the Author
Meredith D. Ashby
and
Stephen A. Miles
are business analysts at the preeminent executive search firm Heidrick & Struggles. Together they work with the firm's Board Services group to identify, create, and deliver cutting-edge thought leadership on topics such as governance and human capital to clients worldwide. They have had various articles in BusinessWeek magazine on leadership and created a centerpiece journal on human capital issues for the World Economic Forum's 31st annual meeting in Davos, Switzerland. In addition, Ashby is a business development specialist supporting the Board Services group, and Miles is involved in the firm's Executive Assessment practice.

Table of Contents
Foreword: Leading in the New Century: Storm Clouds and Silver Linings on the Horizon Jay A. Conger, Professor of Organizational Behavior, London Business School
xvii
Introduction: Factors affecting leadership and human capital management Stephen A. Miles and Meredith D. Ashby, Business Analysts, Heidrick & Struggles International, Inc.
3
1
Leadership
John T. Thompson
Vice Chairman, Heidrick & Struggles International, Inc.

Kenneth Chenault
Chairman and Chief Executive Officer, American Express Company

Jim Collins
Author and Leadership Expert

Frederick W. Smith
Founder, Chairman and Chief Executive Officer, FedEx Corporation

Jeffrey Katz
Chairman, President and Chief Executive Officer, Orbitz

Claude Martin
Director General, WWF International

Hank McKinnell
Chairman and Chief Executive Officer, Pfizer

Gerard R. Roche
Senior Chairman, Heidrick & Struggles International, Inc.

Gregory J. Owens
Chairman and Chief Executive Officer, Manugistics Group, Inc.

Steele Alphin
Principal Personnel Executive, Bank of America Corporation

Linda Sanford
Senior Vice President and Group Executive, Storage Systems Group, IBM Corporation

John P. Kotter
Retired Konosuke Matsushita Professor of Leadership, Harvard Business School

David S. Pottruck
President and Co-Chief Executive Officer, The Charles Schwab Corporation
2
Managing Human Capital
John Hagel
Business Consultant and Author

Steve Reinemund
Chairman and Chief Executive Officer, PepsiCo, Inc.

Kenneth D. Lewis
Chairman, President and Chief Executive Officer, Bank of America Corporation

Eugene V. Polistuk
Chairman and Chief Executive Officer, Celestica, Inc.

Stephen L. Baum
Chairman, President and Chief Executive Officer, Sempra Energy

Steven Kerr
Chief Learning Officer, Goldman Sachs

William Coleman
Chairman and Chief Strategy Officer, BEA Systems

Henry Mintzberg
Professor of Management, McGill University

Heinrich von Pierer
Chief Executive Officer, Siemens AG

Jeffrey Pfeffer
Thomas Dee II Professor of Organizational Behavior, Graduate School of Business, Stanford University

Pearl Meyer
Founder and Chief Executive Officer, Pearl Meyer & Partners
3
Establishing Competitive Advantage in Today's Market Environment
Orit Gadiesh
Chairman, Bain & Company

Mohanbir Sawhney
McCormick Tribune Professor of Electronic Commerce and Technology, Kellogg School of Management at Northwestern University

A.G. Lafley
President and Chief Executive Officer, Procter & Gamble Company

Lucien Alziari
Vice President, Staffing and Executive Development, PepsiCo, Inc.

Donald H. Morrison
Chief Operating Officer, Research in Motion Ltd.

William A. Haseltine
Chairman and Chief Executive Officer, Human Genome Sciences, Inc.

Klaus Zumwinkel
Chairman of the Board of Management, Deutsche Post World Net

Edward Tian
President and Chief Executive Officer, China Netcom Corporation
4
Strategic Change and Transformation
Elspeth Murray and Peter Richardson
Professors of Strategic Management, School of Business, Queen's University

Geoff Unwin
Chairman and Former Chief Executive Officer, Cap Gemini SA

Ray Lane
General Partner, Kleiner Perkins Caufield & Byers

Gary Wendt
Chairman and Chief Executive Officer, Conseco, Inc.

Craig Conway
President and Chief Executive Officer, PeopleSoft, Inc.

Lawrence A. Weinbach
Chairman, President and Chief Executive Officer, Unisys Corporation

Pat Mitchell
President and Chief Executive Officer, PBS Corporation

Michael Dell
Chairman and Chief Executive Officer, Dell Computer Corporation
5
The Stakeholder's View
J. Stuart Francis
Managing Director and Head of Global Technology Investment Banking, Lehman Brothers

Dana Beth Ardi
Human Capital Partner, JPMorgan Partners

William D. Crist
President and Chairman of the Board of Administration, California Public Employees' Retirement System (CalPERS) Board of Administration

Andrew Waitman
Managing General Partner, Celtic House International

David M. Rubenstein
Co-Founder, Managing Director and Partner, Carlyle Group LP

John H. Biggs
Chairman, President and Chief Executive Officer, Teachers Insurance & Annuity Association-College Retirement Equities Fund (TIAA-CREF)

Gerald Schwartz
Founder, Chairman and Chief Executive Officer, Onex Corporation

James Breyer, Bruce Golden, and Eli Cohen
Partners, Accel Partners

B. Kenneth West
Chairman, National Association of Corporate Directors and Senior Consultant for Corporate Governance, TIAA-CREF

Elspeth Murray
Professor of Strategic Management, School of Business, Queen's University
Epilogue: Optimizing Human Capital with a "People Operating System" Approach Jay A. Conger, Stephen A. Miles and Meredith D. Ashby
209
Index
241

Find Items On Similar Subjects

Leaders on Leading
: Insights from the Field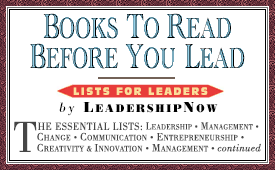 The Essential Lists
BOOKS TO READ BEFORE YOU LEAD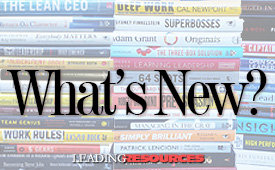 Grow Your Leadership Skills
NEW AND UPCOMING LEADERSHIP BOOKS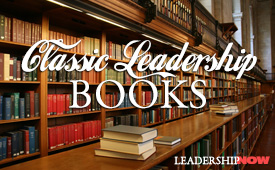 Classic Leadership Books
BOOKS TO READ BEFORE YOU LEAD