The Courage to Initiate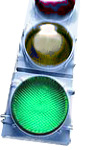 Relying on a single person to lead the charge reflects a dysfunctional concept of leadership. It sets up expectations that can't be met. No one person can do everything. No wise leader would. Leadership is a group activity. There is an implied interdependency.
Everyone has the capacity for leadership. Often what most people lack is the courage—the courage to initiate. Initiative means moving outside your comfort zone. It means seeking out opportunities and being willing to act.
Nearly everyone can see a need or see where changes need to be made. What is uncommon though, are people who are willing to take the initiative; to do something about it. Leadership is not always seen in the brightest or the most talented, but it is always found in the courageous.
You may not be able to be the CEO but you should think as the CEO. The CEO mindset involves taking the time to think about the forces that are shaping the future of both you and your organization. Managing yourself in this way is important not only to the organization but also to your own personal development.